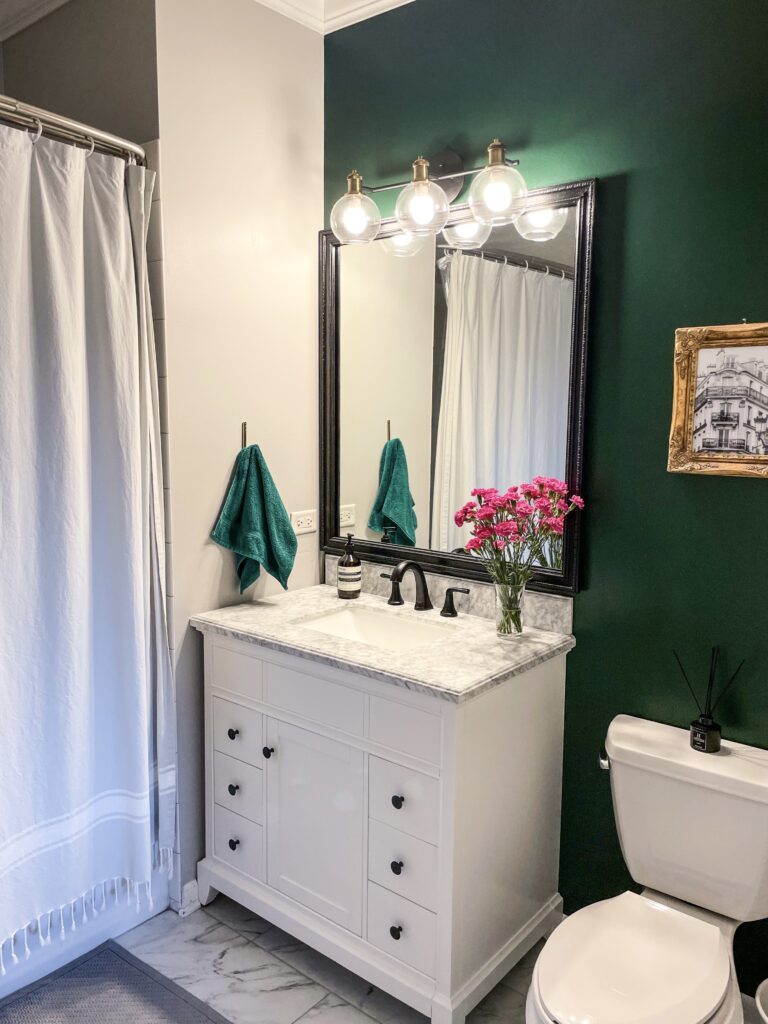 BATHROOM MAKEOVER
We've slowly made updates around our condo over the course of the last year since we became homeowners (yay!), but there was one little room that was still untouched. It didn't bother me much at first, but as the months went on, our builder grade, basic bathroom screamed for a makeover. We opted to do the work ourselves to save money and expand our DIY skills.
One of my favorite parts of this update was framing the mirror. Rather than replacing the mirror, we purchased some decorative molding, sanded/painted it, and attached it to the mirror. We were going to use liquid nails, but decided to use some velcro command strips to make sure we liked the look before permanently adhering the frame. It's now been two months and the frame hasn't budged – we may just leave the strips for now. This is a great option for renters! If you decide to try this out, keep in mind that you may see the strip from certain angles. We painted the frame black and used black command strips so the visibility of the strips is minimal.
We left the tub/shower unaltered aside from touching up some caulk and grout. Everything else, got a little facelift. Photos and details are below. Got to love a good before and after.