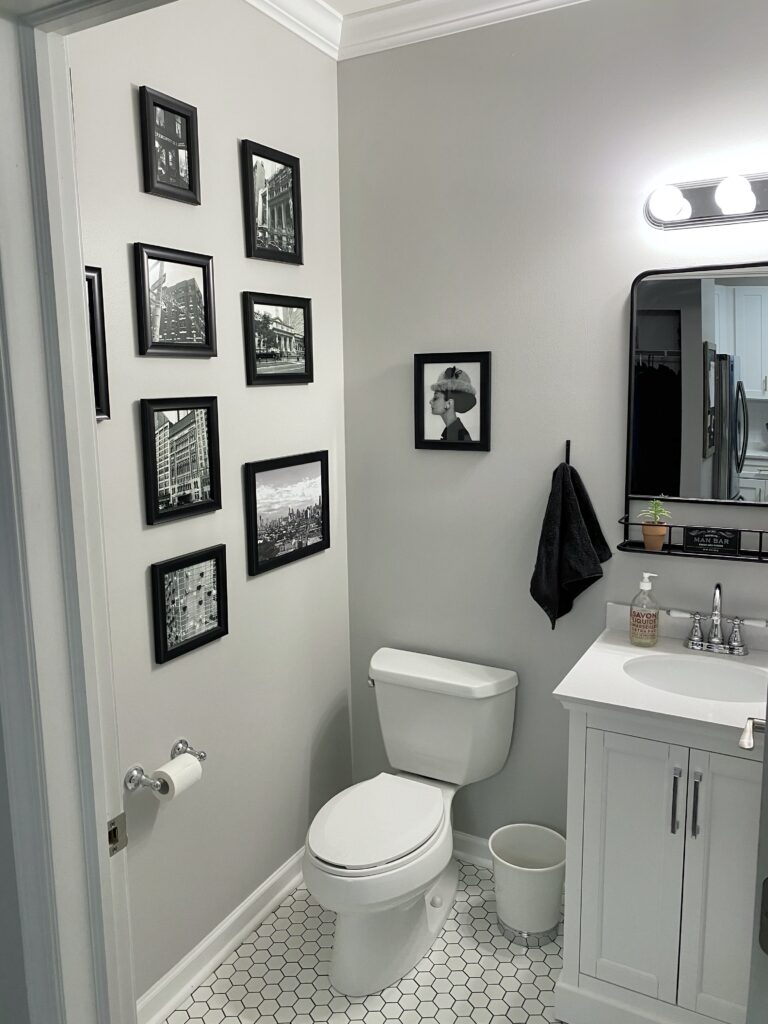 RETRO BATHROOM UPDATE
When we moved into our little 1-bedroom condo, we knew the half bathroom was one of our first projects. Functionally, it was a perfectly fine usable extra bathroom – super convenient for guests or for times when the main bathroom is in use. Aesthetically? It left something to be desired. We decided to go for it, and committed to a full update with a black and white retro theme in mind.
We wanted to turn the half bath into a conversation piece, so we opted for a black and white photo wall featuring some of our favorite places. This was both inexpensive and sentimental. We purchased frames from Hobby Lobby and ordered our photos from Walgreens to fit the frames. I used iPhoto to edit the photos and make them black and white. Walgreens photo counter sells a wide variety of print sizes, so I didn't have to worry about trimming them to size – mine included 5×7, 8×8, 8×10 and 11×14.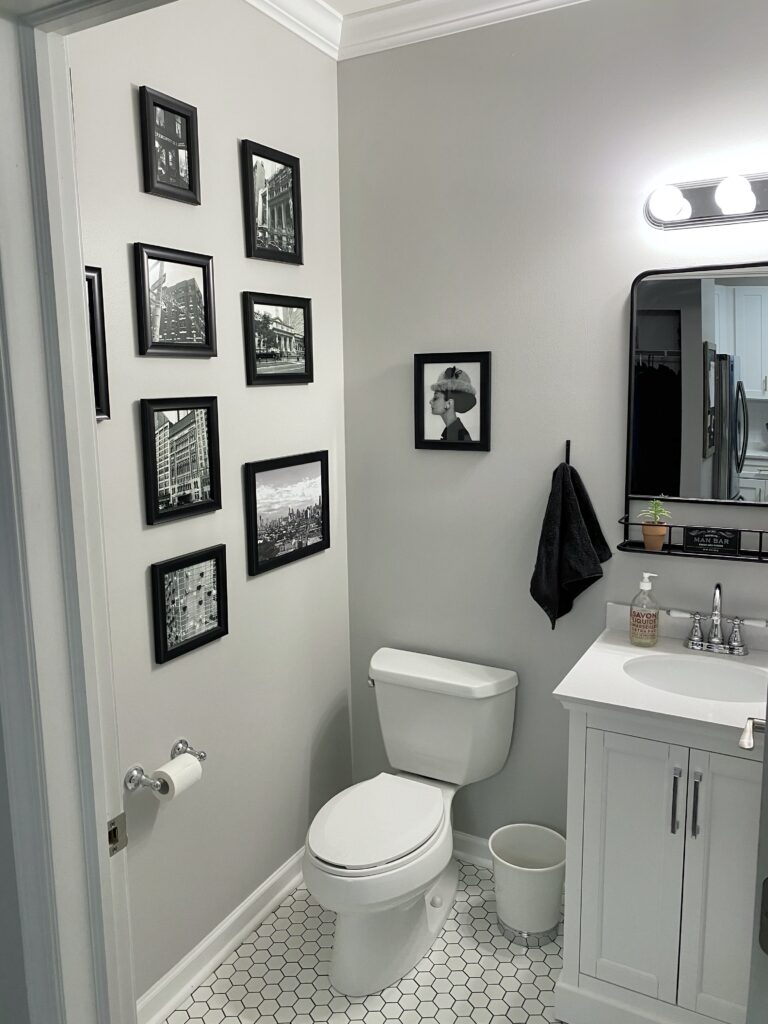 Links:
Our mosaic tile was from Floor and Decor, vanity was from Menard's, faucet and light fixture were from Lowe's, and the pharmacy mirror was from Target.
If you peek in the mirror, you can catch a glimpse of the kitchen update – post on that coming soon. Whether you consider a full reno or a fun themed photo wall, I hope this inspires you to have some fun updating your space!