DIY BLACK PAINTED WINDOW FRAMES
One of the quickest, most cost effective ways to transform a space is with a can of paint. Walls are an obvious canvas, but window frames are another simple thing you can paint to refresh your space. I love the contrast and classic feel of the black frames. It reminds me of a chic, Parisian apartment – especially when paired with sheer, flowy curtains.
All you'll need is:
Black paint – I opted for Clark + Kensington interior paint plus primer in a semi-gloss finish
Paint brush – I used a 1-inch and 2-inch brush
Sanding block
Painter's tape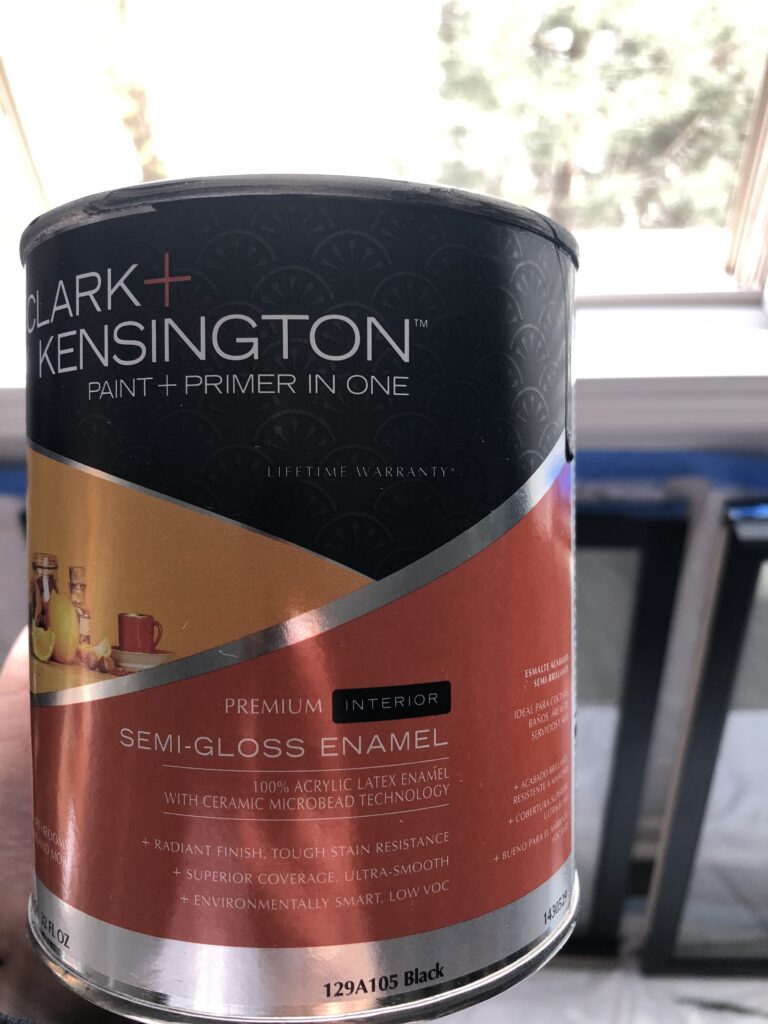 The project is pretty straightforward – sand, clean, tape, paint. We opted to remove our hanging windows and then put them back in when they were dry. You can, of course, skip this step and paint them while installed. Below is a shot of the windows before the frames were painted black.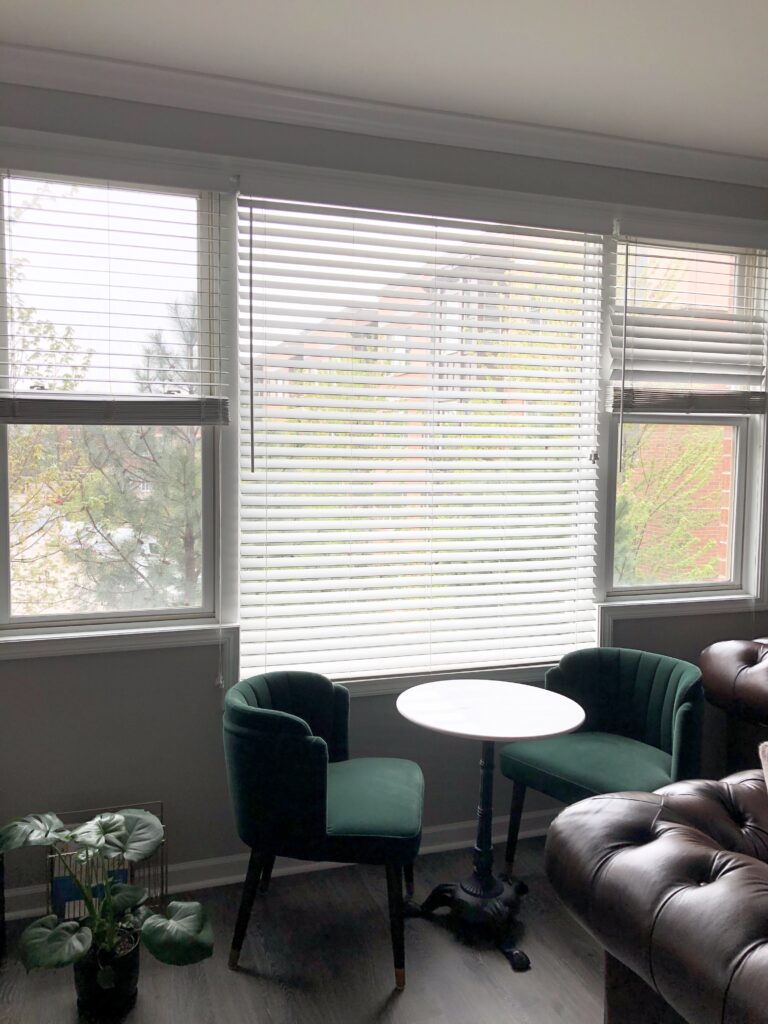 I ended up painting 3 coats of paint to ensure a nice even, full coverage. Be sure to remove your tape as soon as you finish painting – this helps to prevent you from lifting up dry paint when removing the tape. If needed, you can go in with a small brush and touch up any imperfections from the tape removal. If you get paint on the windows, don't fret. Windex works like a charm to lift any paint off of the glass.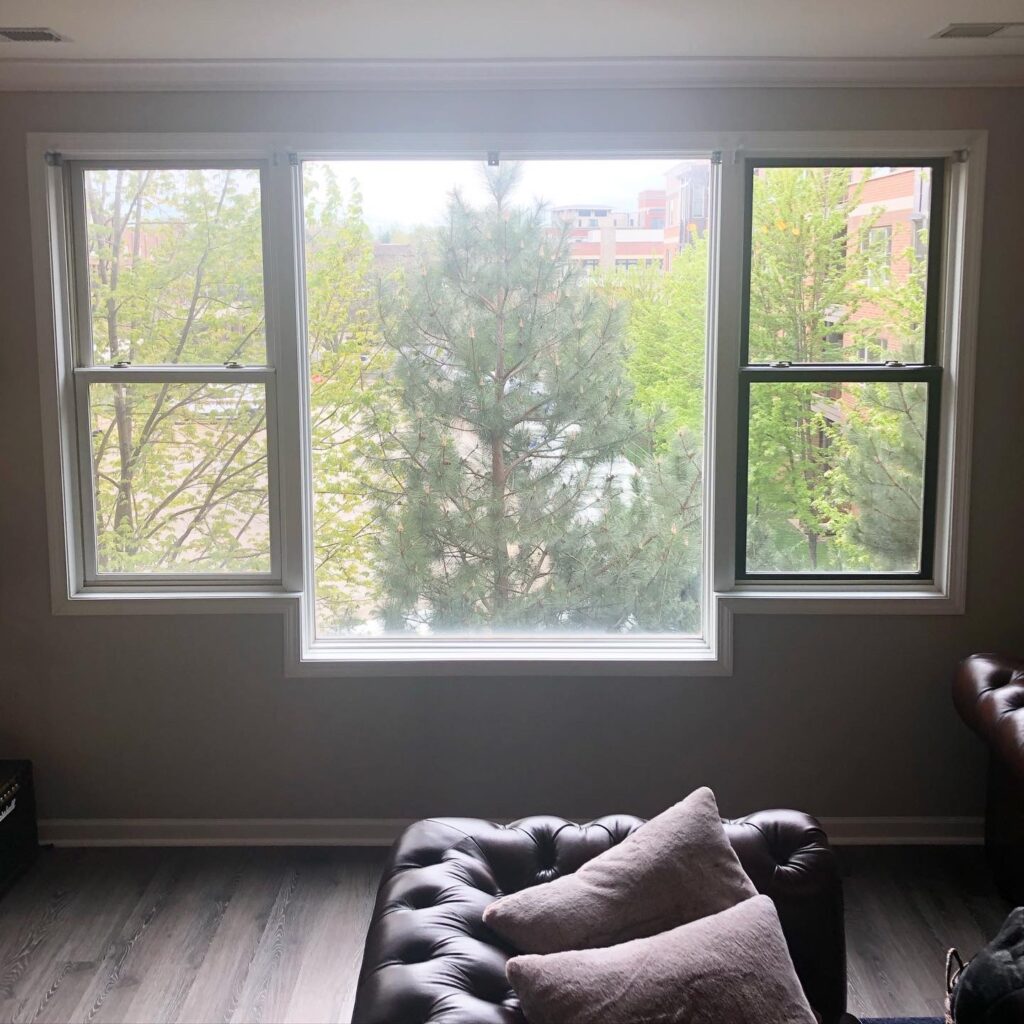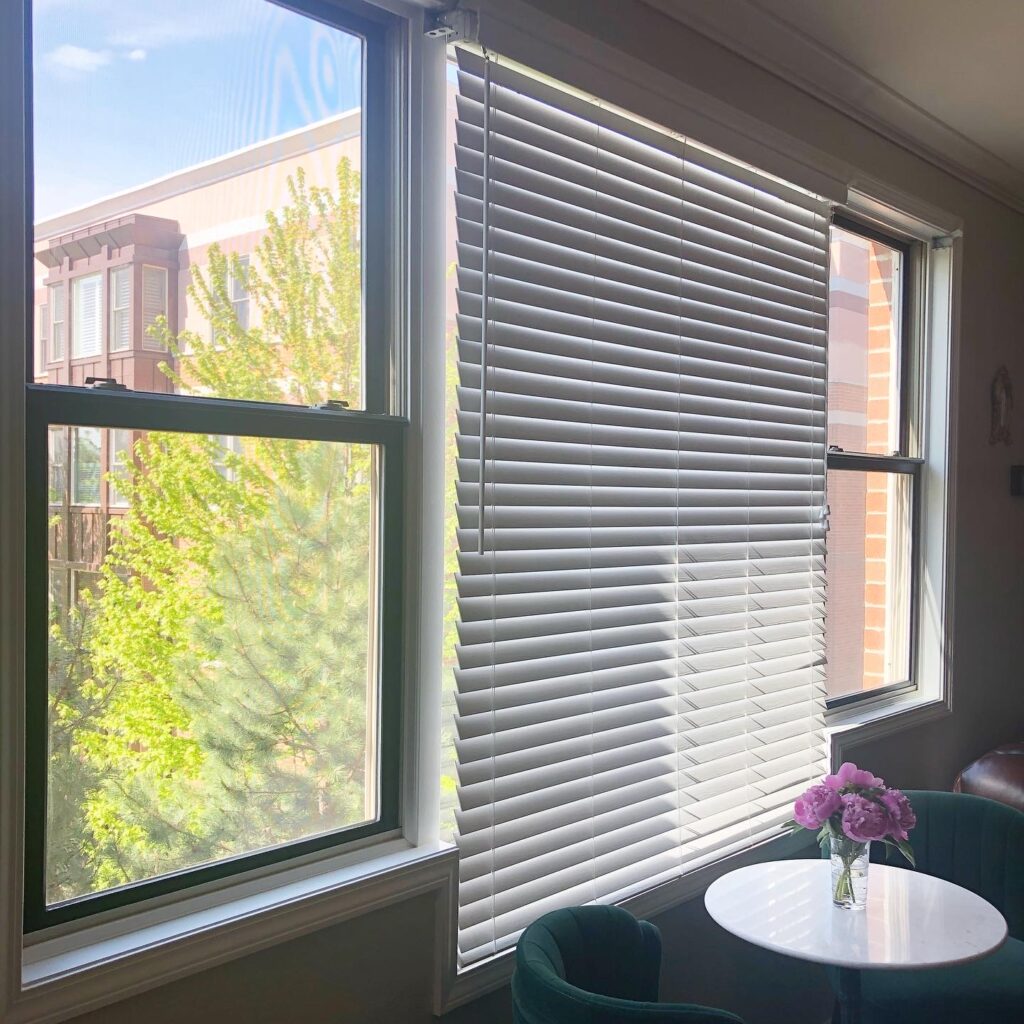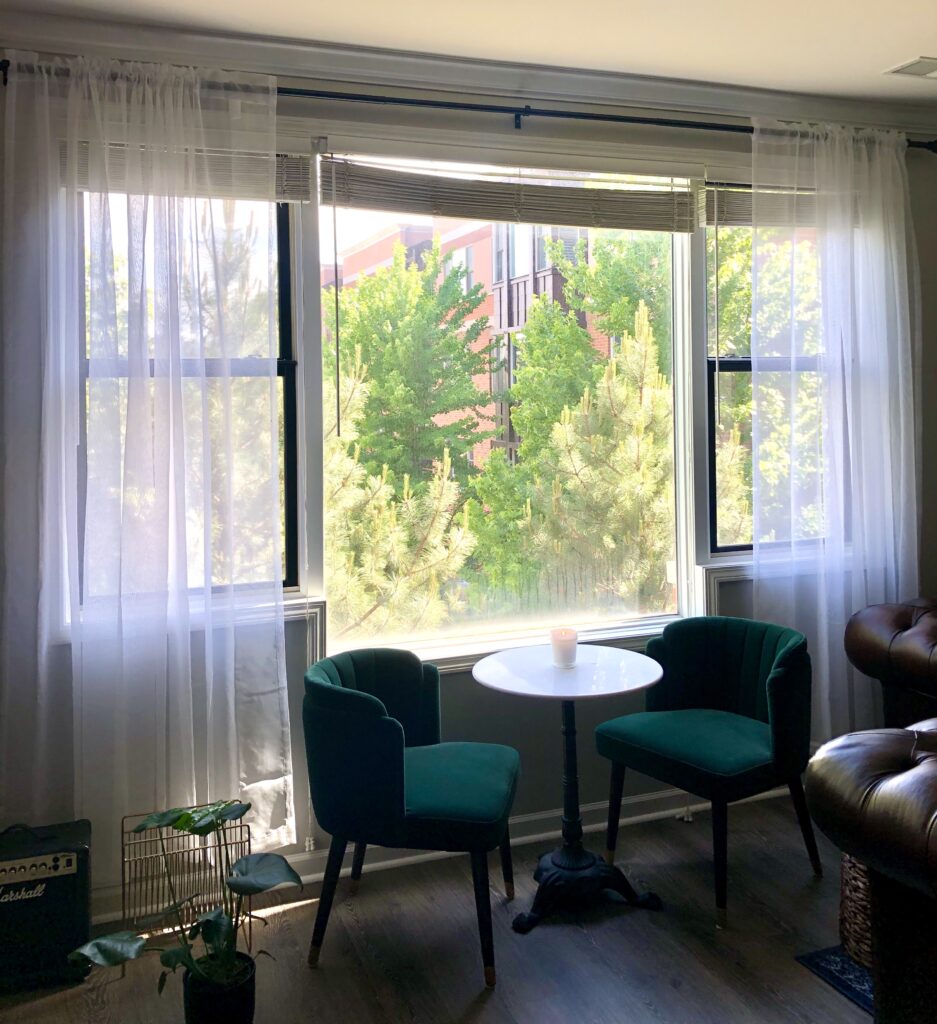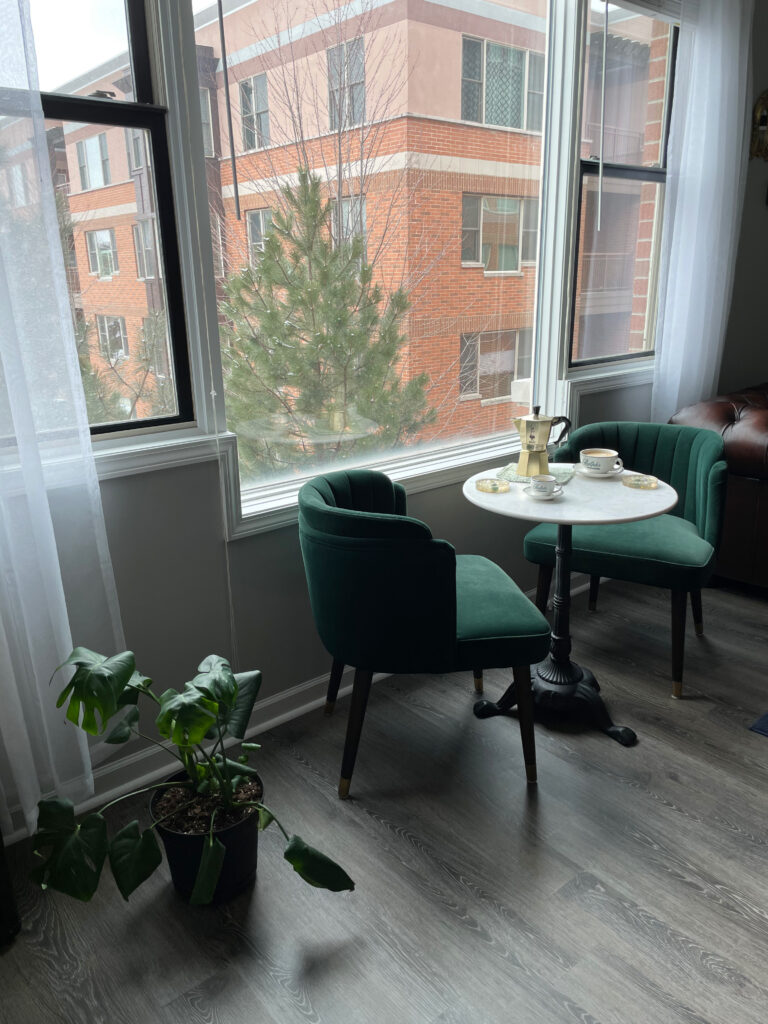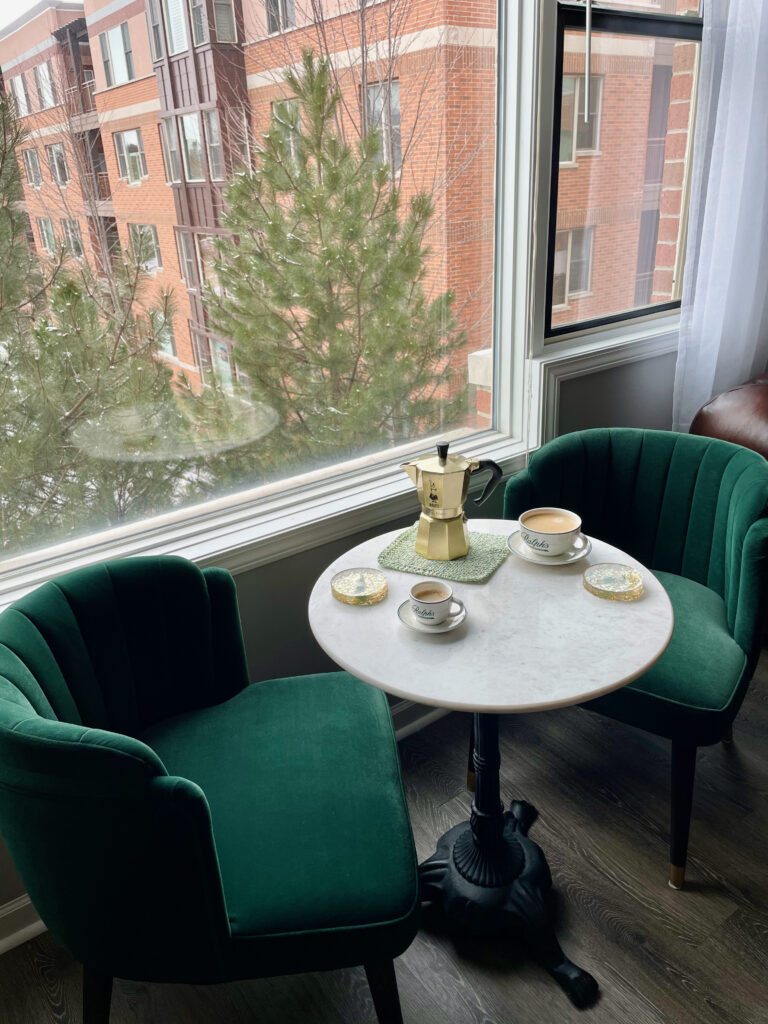 I love how the frames turned out. The sheer curtains help elongate the windows without covering up the chic, black frames. I hope this DIY inspires you to get creative with your space!